Are You Your Work?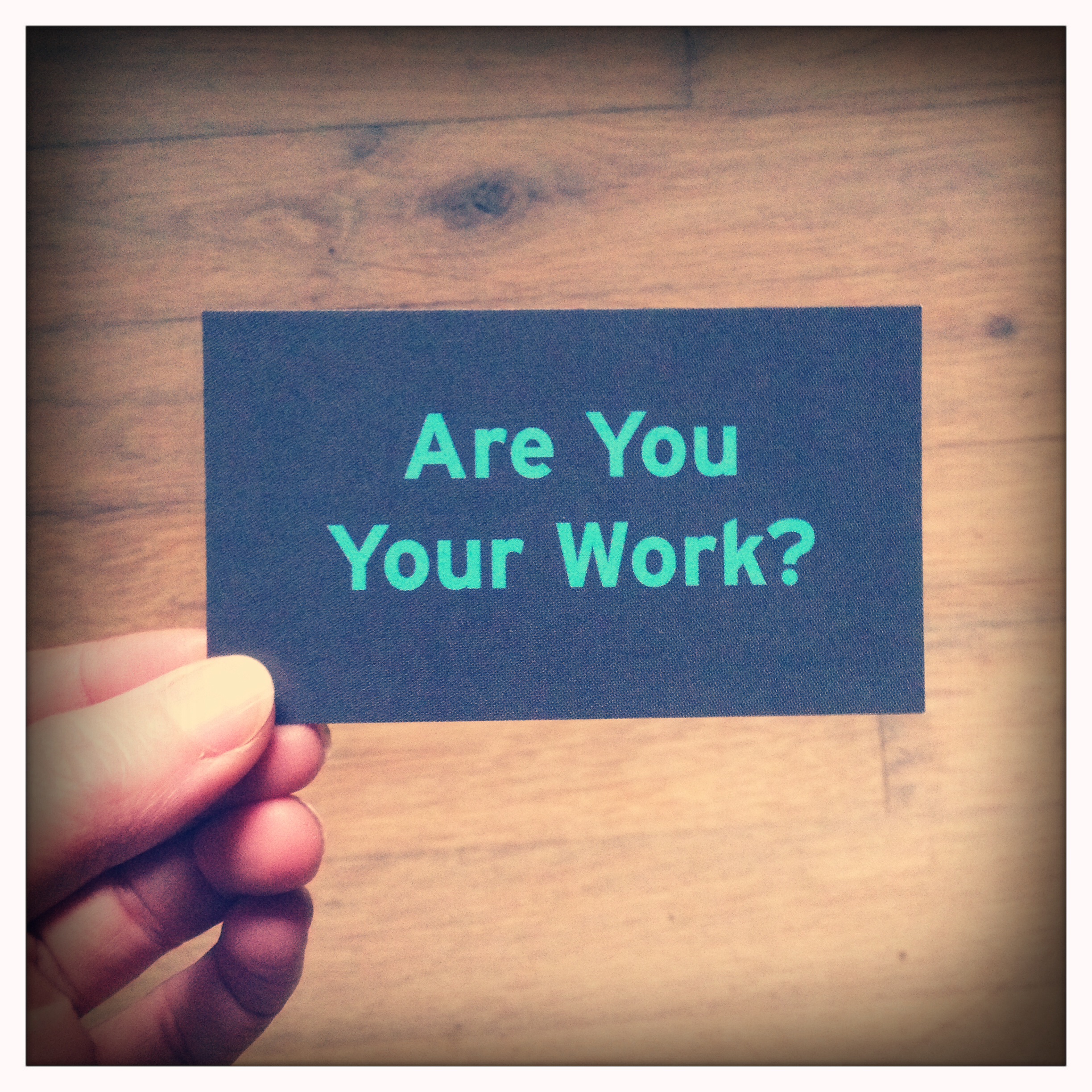 Are You Your Work? is a project that I created in collaboration with Lisa Ciccarello for the Open Engagement Conference in 2014.
We solicited answers to the simple question "Are you your work?" via a web application to get at the connection between employment and identity. We set up a large monitor in the entry of the Queens Museum in New York to cycle through all of the responses as they came in.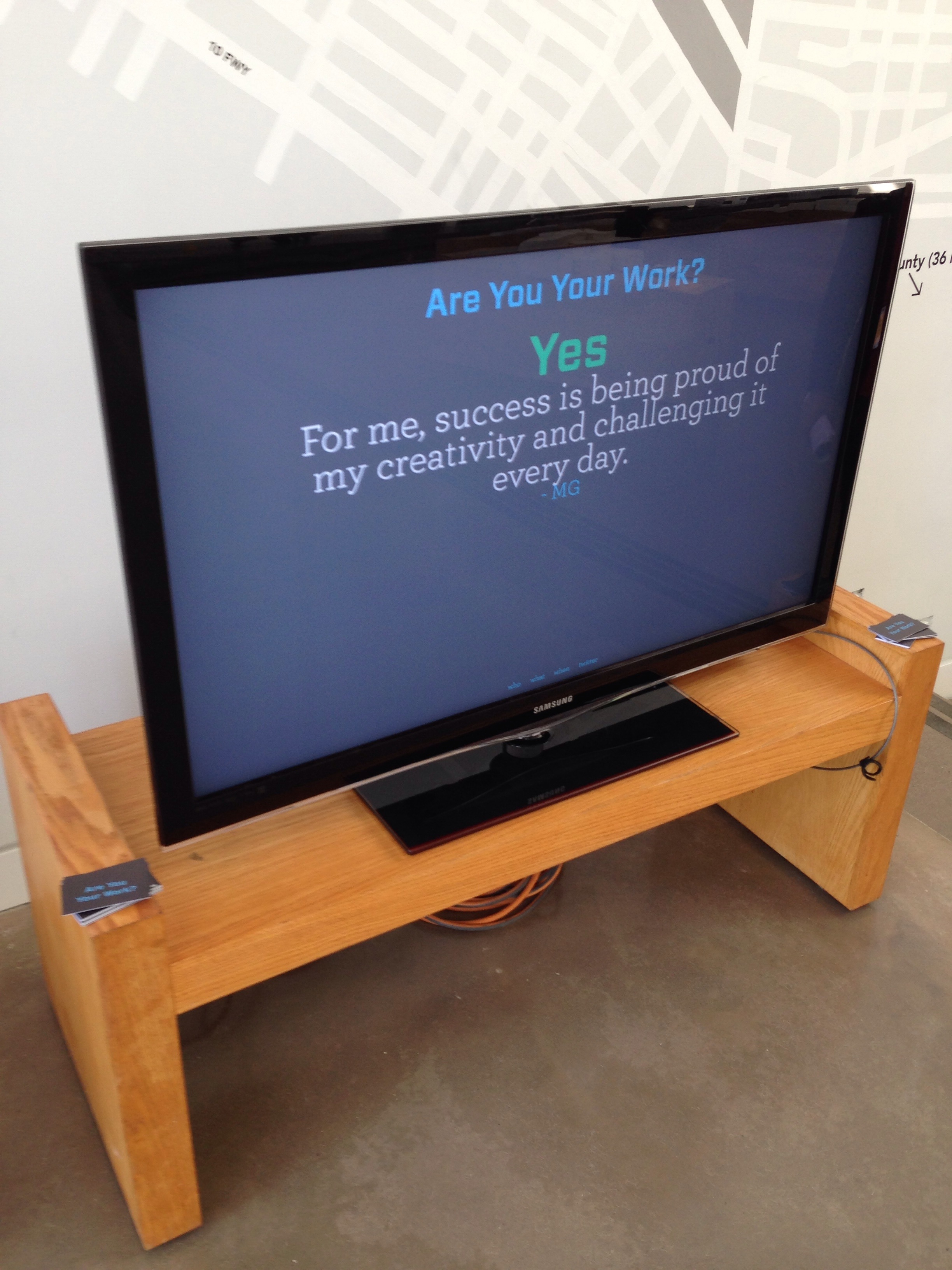 The results of the project are avaiable here in Tab Separated Value (.tsv) form.
Return to steveleathers.com or read about related projects Joyography and Affirmation Hotline.